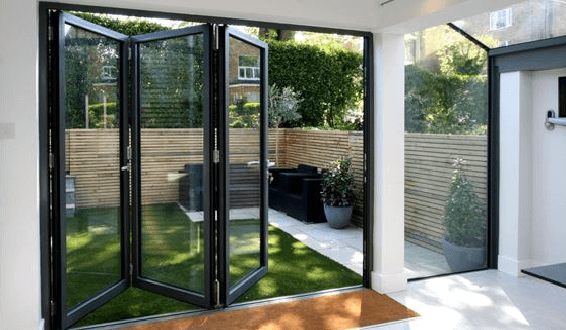 Folding aluminium doors are the type of doors that opens by folding back in sections or so-called panels similar to the Aluminium Folding Windows. Folding doors also go by the name 'bi-fold doors', in spite of the most often have more than two panels. A different approach to removing the lines between indoors and out. When open, these moving glass walls fold up to frame your view beautifully and creates a stately wall of light, when closed.
Different from a conventional door with a standard width of 700-900 mm, most modern folding door (sets) can be up to several meters in width, and thereby considerably increase both physical and visual accessibility between two internal rooms or an internal room and an outside space.
For more details, you can send us an email at- info@ushawin.com or contact us at:- 9152477524 or 9828349848.