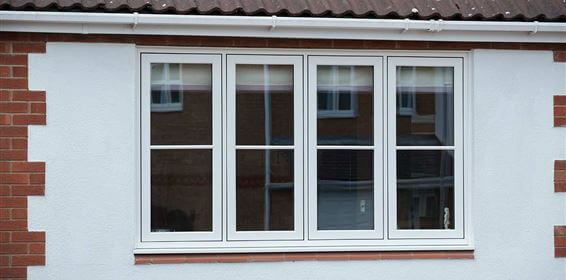 A uPVC Casement Window (or casement) is a window where the sash is attached to frame by one or more hinges produced at Usha Fenestra System.
Casement windows are hinged at the side. Windows hinged at the top are referred to as awning or Top Hung windows.
Ones hinged at the bottom are called hoppers. They are used singly or in pairs within a common frame.
Unique features of uPVC Casement Windows
---
Special Stainless Steel Friction Hinges
Multipoint Locking System
A Double Sealing Mechanism that results in perfect insulation
Option For Pull Down Mesh & Pleated Mesh is Also Available
Villa Series also available
Motorized Option also available
Very Strong 2D & 3D Hinges
Imported Stainless Steel friction Hinges which are known for its anti-rust properties remain open at any angle facing high-speed winds without using any kind of window stopper.
Multi-Point Locking Systems enable locking action at several points across the window. It also provides proper ventilation and prevents insects to enter.
A Double Sealing Mechanism with separate gaskets on the sash and outer frame form a perfect sealing as a result casement windows give good soundproofing waterproofing.
As an additional accessory, the customer can also opt for the bug screen (Mesh).

 

Follow us Facebook