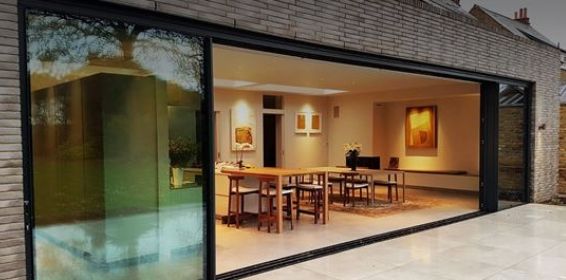 Folding uPVC Doors
---
Usha Fenestra System is a uPVC windows Manufacturer who also manufactures the unique folding uPVC doors that joins multiple door panels with a sliding and folding mechanism and delivers.
Tremendous flexibility for ultra-wide openings. When closed, the folding doors appear to be a wall of beautiful hinged doors.
Open the folded door and the wall virtually disappears leaving an unobstructed opening.
Benefits of Folding uPVC Doors
---
Perfect Solution For Large Openings
Unobstructed View
Heavy Duty Multi-point Locking
One part of the door on one end of the group can be used as a standard hinged door for easy access when only one door needs to be in use.
Heavy-duty multi-point locking hardware on the system brings it all together for ease of opening, folding and sliding.