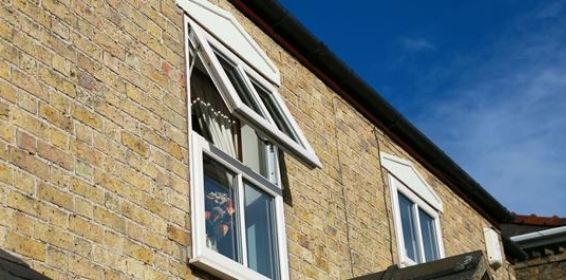 A window which can either tilt inwards at the top or can open inwards hinged at the side are uPVC Tilt and Turn Windows.
This is by far the most common type of windows in Germany, it is the country of origin. The use of such windows is also widespread in many other European countries.
The Tilt and Turn windows are great for energy efficiency and allow you to change the window opening depending on the time of day and air requirements. We provide the best Tilt & Turn uPVC windows Prices at Usha Fenestra.
Advantages of uPVC Tilt and Turn Windows
Special Hardware System
Multipoint Locking System
Perfect Insulation
The turn property (i.e. swing in) function of the window allows easy cleaning of the outside panel as the entire pane can easily be accessed from inside. Therefore there is no need to climb ladders or clean from the outside.
The tilt function gives excellent indirect ventilation. That is any draughts are directed upwards and so there is a more constant airing. If more ventilation is required at any time than is allowed by the tilt function then the window can always be fully opened using the other method of opening.